Basic course KATANA ZR 3in1 Fausto Carloni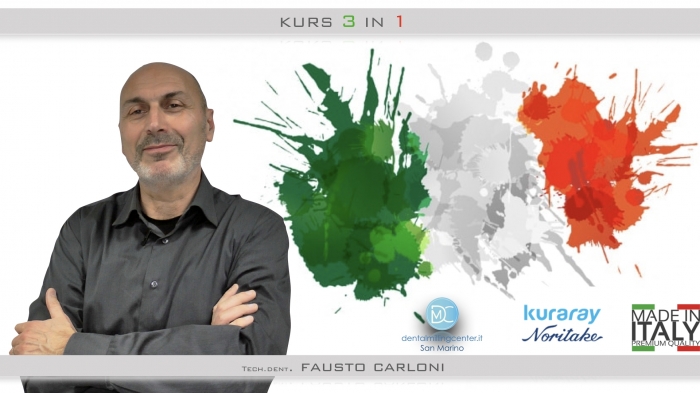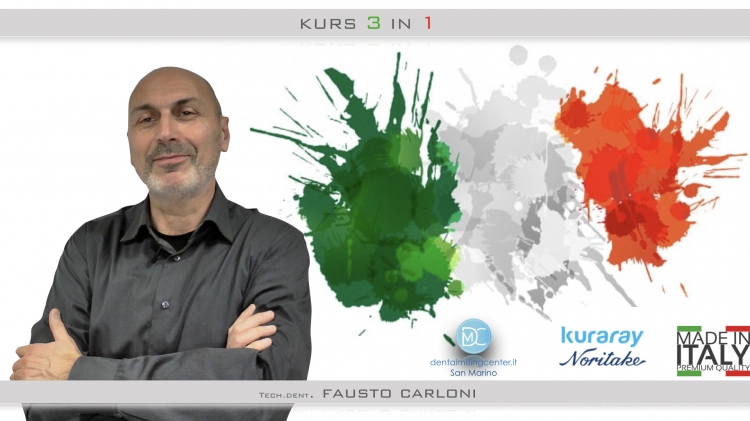 BASIC COURSE KATANA ZR 3in1
Fausto Carloni, owner of Dental Milling Center lab in San Marino. He has been working in ceramics for many years and during this course he will demonstrate the experience gained on his own career path.
Manufacturers such as Kuraray have made great strides in the production of Katana Discs, dividing the material according to hardness, resistance and translucency, so depending on the type of work we have to choose the right material.
The course is intended for all beginner users of Katana zirconium, who want to broaden their knowledge on the use of masses for coloring or minimal stratification with a very satisfactory final result, as well as for people who want to learn the basic use of Noritake ceramics.
The course begins with a short theoretical and practical part that describes the processing and preparation of Katana zirconium for sintering. Then we move on to the online demonstration in which we present the use of 3 techniques:
1. "External Live Stain" technique
2. "Internal Live Stain" technique
3. Microlayering technique with LUSTER PASTE CZR ™ FC

During the 3in1 course, we focus on the use of several masses and colors and making our work as natural and simple as possible. During the course, you can see the basic application steps for Kuraray Noritake products explained by slides that highlight the selection of the right masses and colors.

Access to the course is possible only from the account from which the purchase was made.
Lecturer: DT Fausto Carloni
Price:
400 PLN - 30-day access to the course

Course in Italian, with Polish subtitles
Length of course: 45 minutes